School is back in session and I'm hosting my annual ART SUPPLY DRIVE!  I'll be volunteer-teaching art journaling to at-risk public school students soon, and though I donate my time and some supplies, I can't afford to provide all they need on my own.  Won't you please lend a hand?  Whether you choose to donate supplies, gift cards, or funds, you'll be making a big difference in the lives of many.
Please watch this brief video to learn a bit more about my program.  It includes photos, video footage from an art journal show in Santa Ana, and testimonials from teachers and school staff – proof that art journaling is a wonderful addition to the curriculum…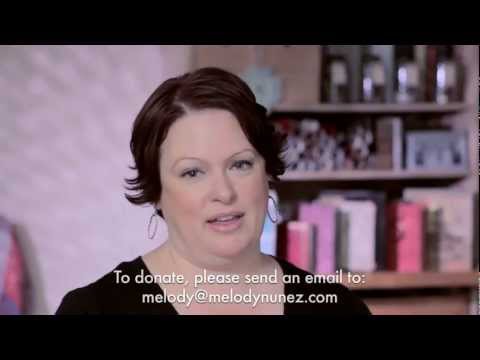 *
Why I Do This…
*
My mission is to provide as many children as I can with art journaling instruction and supplies.  Not only does this program nurture their creativity and provide art instruction that would otherwise be missing because of curriculum and budget constraints, art journaling also helps get the children excited about their overall educational experience.
And, perhaps most importantly, art journaling gives the children a constructive way to express themselves and process the world around them.  This is particularly important for these at-risk students, who are often facing the effects of poverty, abuse, neglect, exposure to gangs and drugs, and absent parents.
I, too, faced many challenges when I was a child, including abuse and poverty, and know from experience that creative self-expression can be a lifesaver.  I know that a trustworthy adult taking a special interest in you can make a big impression, and that a proverbial pat on the back can really boost one's self-esteem.  I also know that art and writing have the power to strengthen, nourish, and heal, and hope to plant a love for art journaling and creative self-expression in the lives of as many children as I can.
Wish List
*
My goal is to teach three classrooms full of students this year – two in Santa Ana and one in Ontario.  I hope to receive enough donations to create 135 art journaling kits for the kids (45 kits for each class). Though donations aren't yet tax-deductible, I hope you'll help provide art journaling supplies for the children.  Please consider donating in one of the following ways – I've starred the items I need the most:
**MONETARY DONATIONS in any amount.  I use the "cash" to buy the blank art journals, which are the foundation of the supply kits.
**GIFT CARDS for **Michaels, Target, or Office Max in any amount – even "remaining amounts", like $4.73!
SUPPLIES – I'd love to receive the following in quantities of 45, 90, or 135, but will happily accept whatever you'd like to send.
**Glue sticks
*Children's scissors
*Crayons – Crayola packs of 8
*Mini ink pads – assorted colors
*Alphabet stickers
Tags
Paper doilies
Loteria packs (Mexican Bingo)
Pencils – unsharpened
Ballpoint Pens
Stickers
Glassine envelopes
Ribbon – at least ½" wide, please
Die cut shapes
Cancelled postage stamps
Fabric – fat quarters or other smaller pieces, please.  Pre-cut 5″ squares would be fantastic!
Cardstock – any color assortments welcome (12″ x 12″ or smaller)
Patterned paper – any assortments welcome (12″ x 12″ or smaller)
You may also send assorted arts and craft supplies, which will be put into a "mush pot" for the classroom teachers and children to pull from during the year…
Donation Deadline
* 
Though I accept donations year-round, I'd like to receive donations for this year's classes by November 6, 2012.  This will allow me enough time to shop for the remaining items I need and assemble the art journaling kits for the students before heading into the classrooms.
Please email me through this site's contact page if you would like to donate, and I'll provide my mailing address. Oh, and please share this post with other kind and generous people you think might like to donate.  I'd love this to go viral, so please spread the word on Facebook, Twitter, to online groups, and via email.  :]  Thanks so much!
Warm regards,
Melody
Tweet